Financial Services Sales Training Courses & Conferences
Sales Training Courses & Conferences
Skill development designed for the unique behavioral requirements of every selling role.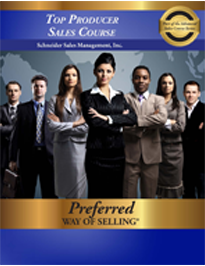 Top Producer Sales Course
This is without doubt the world's most comprehensive sales and self-customizing course. Based on Jim Schneider's book, The Sales Producers, the objective of this conference are to prepare participants to gain access to target prospects, to profile prospects to identify their best sales opportunities, to develop objectives and specific sales plans for their sales calls and best client relationships, to establish a competitive difference, and to manage movement of prospects through a multi-call sales cycle.
This is the only financial services sales training course of its kind tailored to the personal strengths and weaknesses of each participant as determined by supervisor input and to specific target prospects in each participants' current sales pipeline. This makes this course a great fit for salespeople in difficult top producer selling roles such as commercial banking, wealth management and mortgage origination.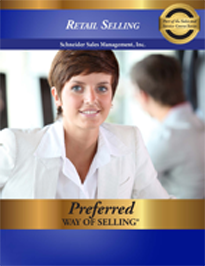 Retail Selling Conference
The objectives of this conference for branch sales personnel are to prepare participants to proactively seek sales opportunities, convert inquiries to sales, profile clients for relationship development, build the average revenue per sale through add-on selling, and retain and develop best client relationships. The goal is to sell more in less time while servicing customers better. Our focus on seeking information rather than giving it enables your branch staff to overcome their sales discomfort, to identify high profit households, and to become more proactive in their selling behavior in less time.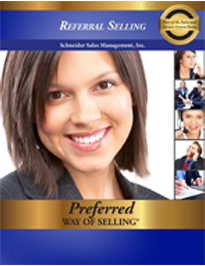 Referral Selling Conference
The objectives of this conference are to prepare tellers and other referral staff to convert referral opportunities into sales and to create new referral opportunities with our unique "specials selling" methodology that puts your employees in the position of being advisors rather than "product pushers." Some tellers at our client organizations make over 100 referrals per month, with a 50% conversion rate to sales.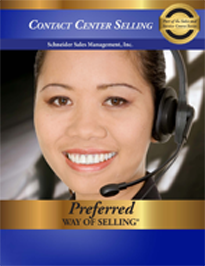 Contact Center Selling Conference
The objectives of this conference are to prepare contact center representatives to meet the service expectations of callers on inbound calls, to initiate sales or referrals as appropriate on inbound calls, and to make proactive outbound telesales. Some modules are specific to outbound teleconsultants only. The course covers a combination of fundamental skills such as selling benefits and using questions effectively plus telemarketing skills such as creating rapport by phone, qualifying callers quickly and writing client centered conversation scripts.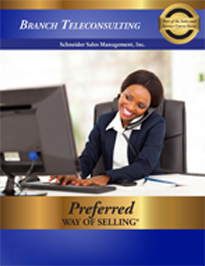 Branch Teleconsulting
The objectives of this conference for branch sales personnel are to prepare participants to convert phone inquiries into appointments and to make proactive teleconsulting calls to sell products, to obtain appointments, to add to client profiles, and to solidify high value client relationships. The conference will include "live" calls to target clients and instructor and peer coaching and feedback.

This conference is different than other sales training conferences because it provides substantial opportunity for immediate application of skills with real clients and extensive instructor feedback and coaching. As a result, this conference has the potential to pay for itself the same day with the earnings on additional sales made during the conference.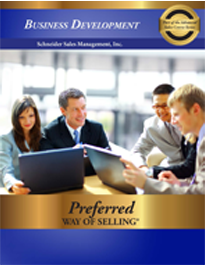 Business Development Course
The objective of this financial services sales training course is to prepare branch managers and other personnel who have completed Retail Selling to identify prospects and to conduct business development selling beyond their current client base.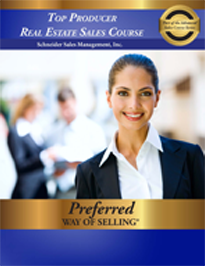 Top Producer Real Estate Sales Course
The objectives of the course which is tailored to the special needs of realtors and commercial real estate reps is to enable banks and credit unions to offer sales training to realtors in their market who give them deals as a relationship perk to build the relationship and to create referrals.